To add creatives to your ad campaign select an advertising campaign to which the creative will be added. In the "ADVERTISERS" tab, you can switch to add creative menu by clicking the
icon:

Also you may add new creatives from the ad campaign menu, just click on the button "CREATE NEW AD" to add the creative:

If you need further assistance in creating an ad, click here: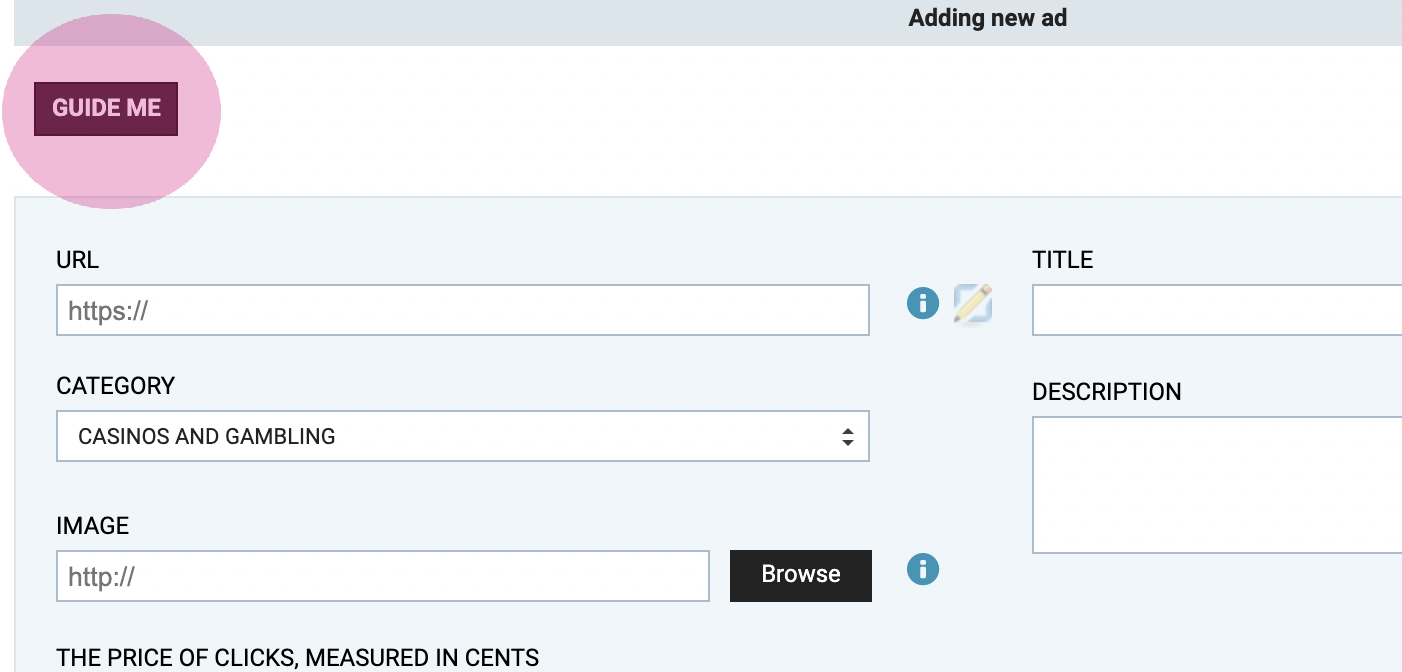 Please follow the next steps to add the creative:
[1] — insert your URL to product/service you plan to advertise (including all necessary tracking features);
[2] — add the creative title;
[3] — insert the URL to image or upload it from your device;
[4] — choose the category of product/service (should be the same as campaign category);
[5] — crop the image manually (optional);
[6] — set the CPC for creative;
To finish the creative upload, you may click [7], and if you need to upload more creatives then just click [8].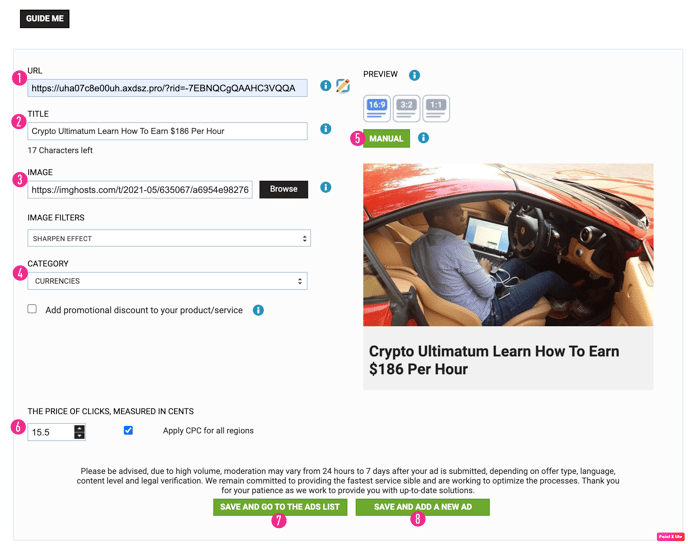 Technical requirement for the image:
Aspect Ratios: 16:9 (preferred), 3:2, 1:1
Image format: png, jpg, or static gif (no animated gifs)
Max. image size: 5 MB
| Aspect Ratios | System minimum | Recommended image size |
| --- | --- | --- |
| 16:9 image | 640x360 px | 960x540 px |
| 3:2 image | 600x400 px | 1000x600 px |
| 1:1 image | 500x500 px | 800x800 px |
Creatives in all languages but for English are moderated within up to 72 business hours. These ads are marked as 'proofread pending'. Creative having such a status is being checked as to the accuracy by native speakers.
*Please note, an ad without any activity for 3 months will be deleted automatically.